Nursery Admissions Platform streamlining processes
Nursery Admissions Platform, that's what KleverMind is. This platform simplifies nursery admissions for parents, through which one can apply to several schools at the same time.
We as parents are aware of the time Nursery Schools admissions begin, and always hear parents talk about the long queues they face.
Admissions can get stressful for parents applying for the first time. First of all, can you recall getting up at the crack of dawn and preparing to visit a number of schools for your child's admission. Firstly from school to school to get the forms and lining up in queues is like war. An endless line of people trailed from the school administration office.
Determined mothers and shy-faced fathers wait stoically in queues until they receive their form to filling it with precision. Many parents begin to fill the form right there in order to save time.
The Klever idea:
[caption id="attachment_113" align="alignnone" width="606"]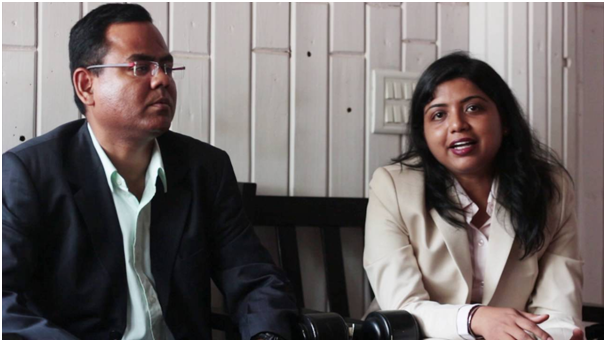 Sanghamitra and Jajati Pattanayak[/caption]
KleverMinds Co-founders, Sanghamitra and Jajati Pattanayak were one such parents who needed to find the right school and the right match for their daughter.
It took them 20 days to apply to 28 schools for their daughter's admission. The process of visiting several schools gave them the idea of KleverMind.
KleverMind gives parents a platform to apply to schools by just visiting their website or app which is most noteworthy. All that is required is to fill a Master Form which school applications can be made to different schools simultaneously.
[caption id="attachment_114" align="aligncenter" width="606"]

Nursery School Admission[/caption]
By simplifying  the nursery school admissions process, KleverMind gives parents, choice of schools based on locality, services and facilities. KleverMind provides parents with ways to filter out and find nearby schools according to a specified distance.
This lack of awareness about the right school, the facilities, locality and other services made parents sceptical about applying to certain schools. KleverMind provides a platform with sorted online school admissions form, in a structured format.
In conclusion, KleverMind's unique idea of putting together schools and parents on a single platform is a brilliant and a much needed one.